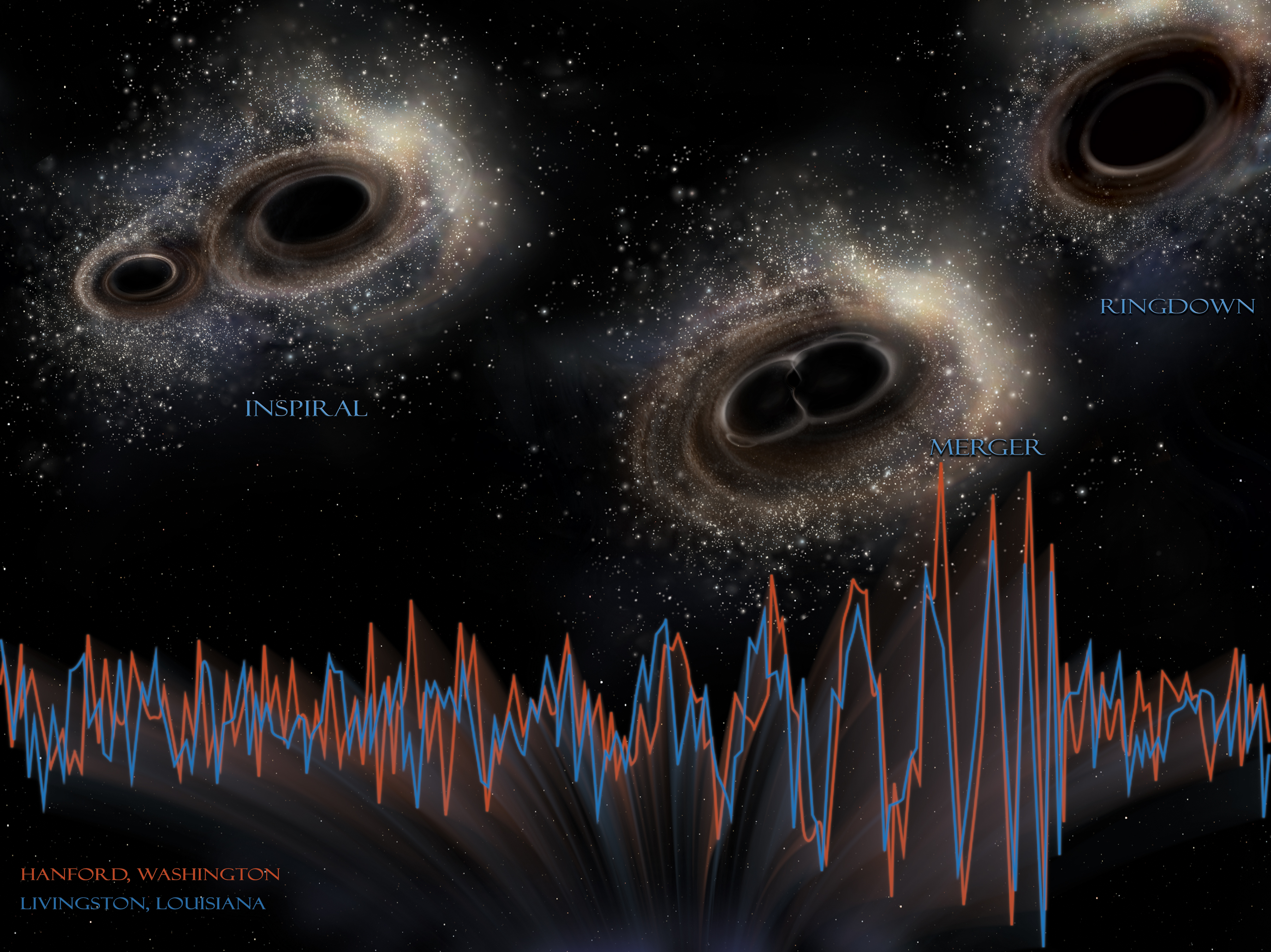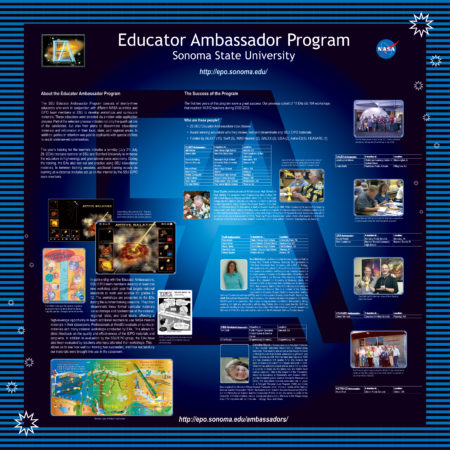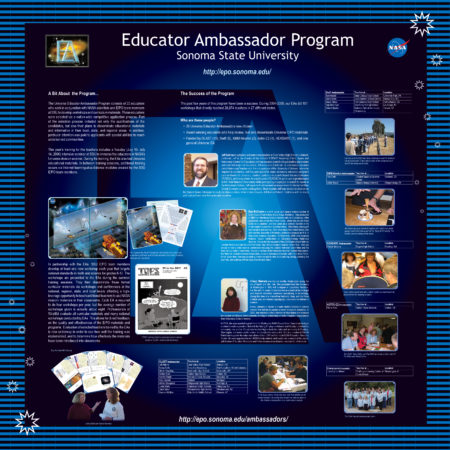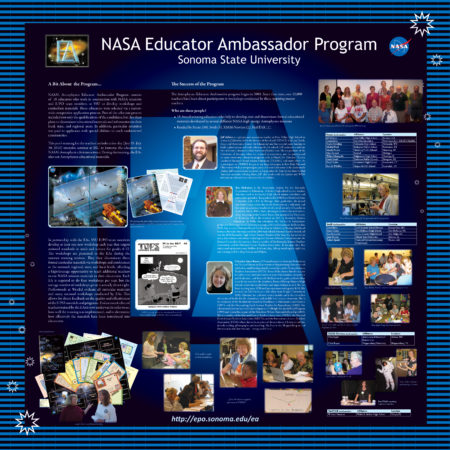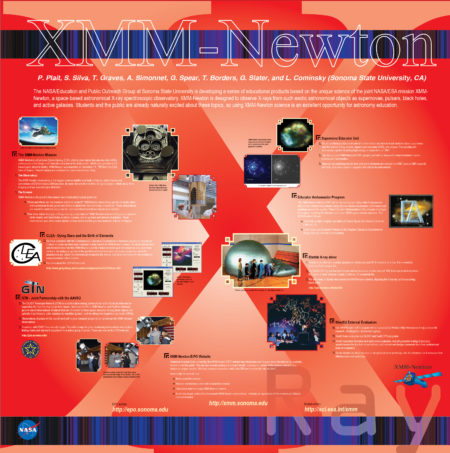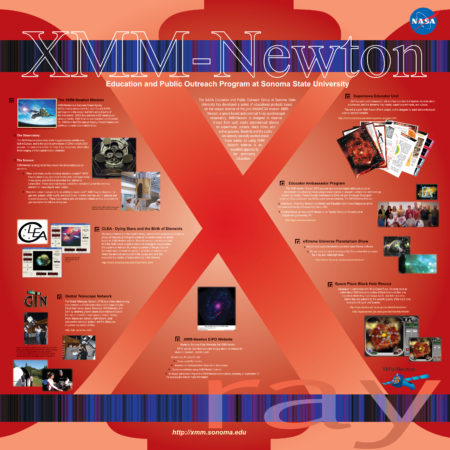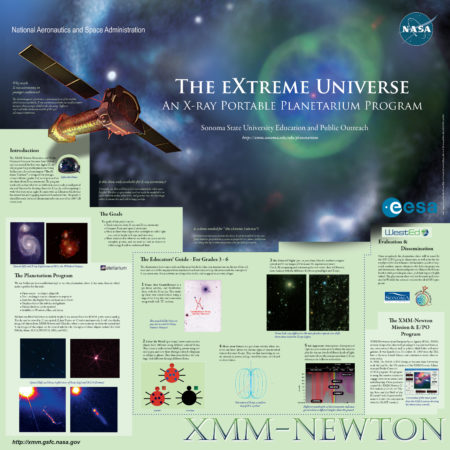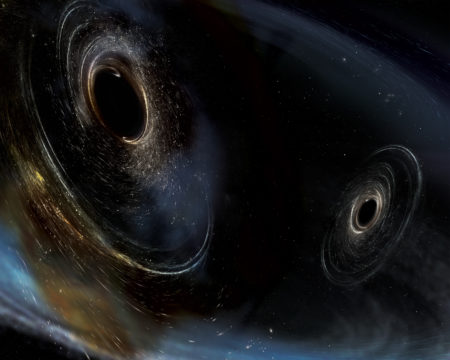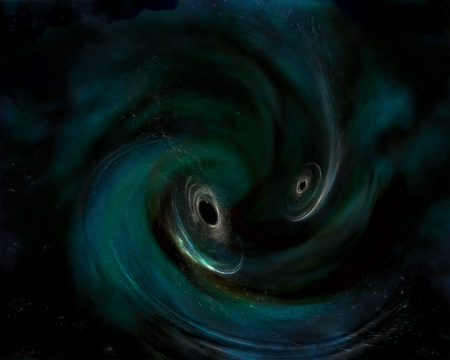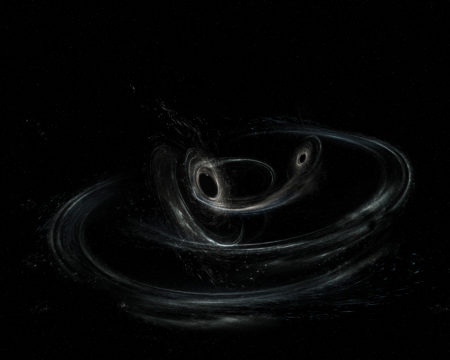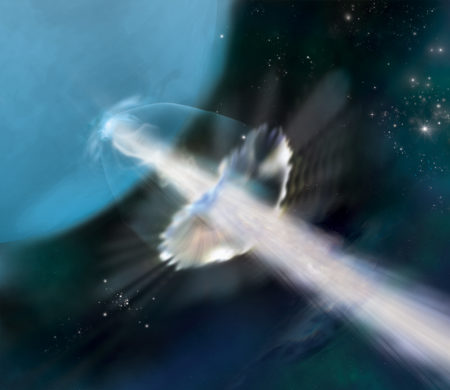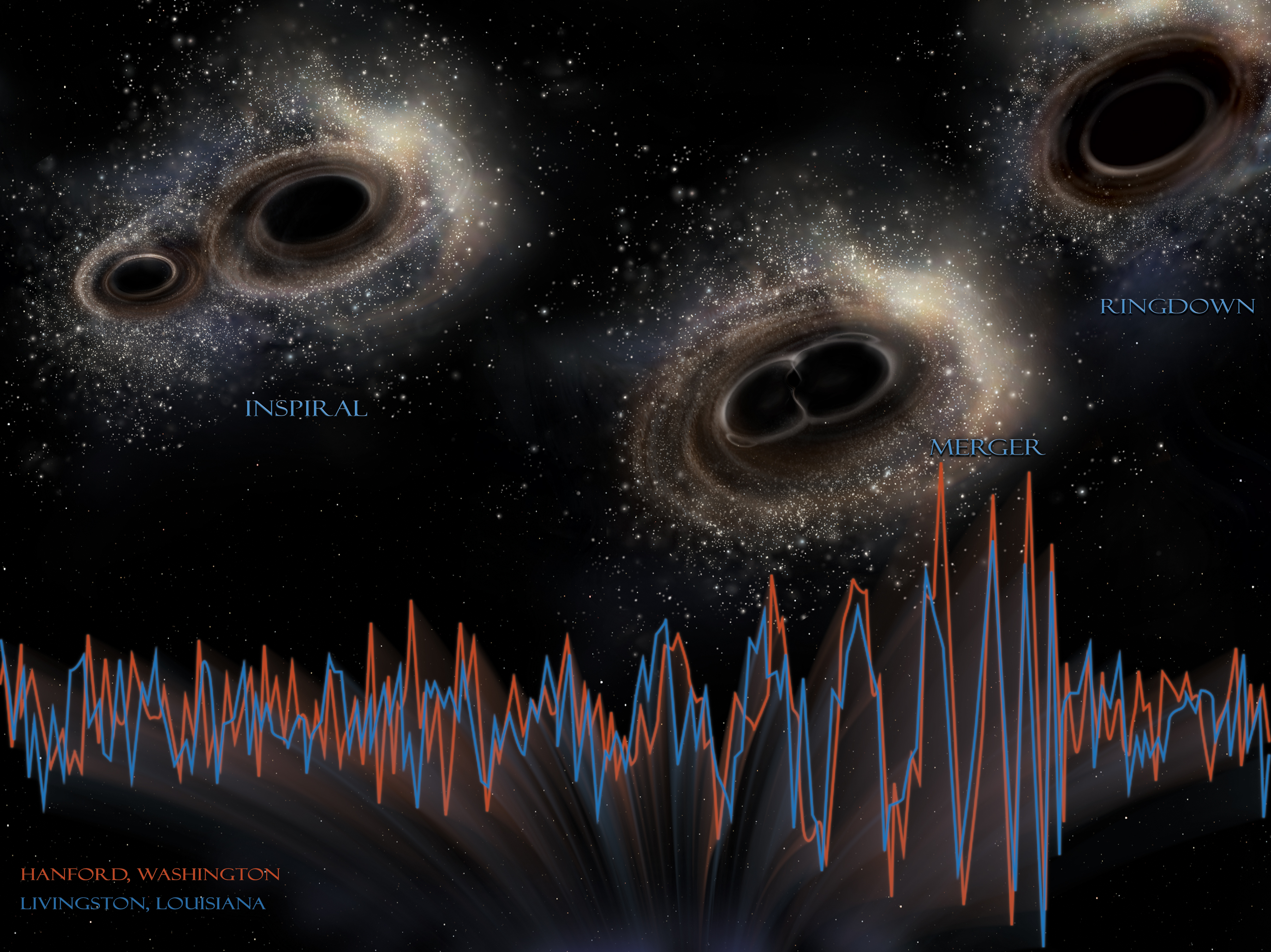 GW150914 First LIGO detection
GW150914 is the first ever detection and proof of the existence of gravitational waves!
The waveform, detected by both LIGO observatories, Hanford and Livingston, matched the predictions of general relativity for a gravitational wave emanating from the inward spiral and merger of a pair of black holes of around 36 and 29 solar masses and the subsequent "ringdown" of the single resulting black hole.
It was also the first observation of a binary black hole merger, demonstrating both the existence of binary stellar-mass black hole systems, and the fact that such mergers could occur within the current age of the universe.
This image was featured on the APOD [Astronomy Picture Of the Day] site the day of the announcement.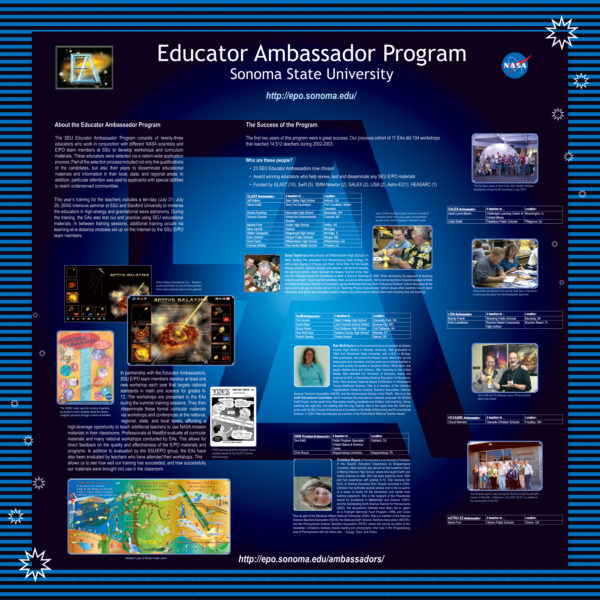 Educator Ambassador Poster 2004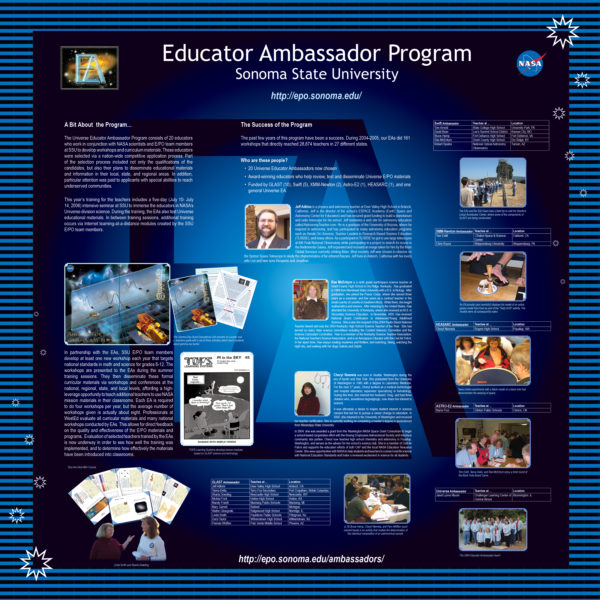 Educator Ambassador Poster 2005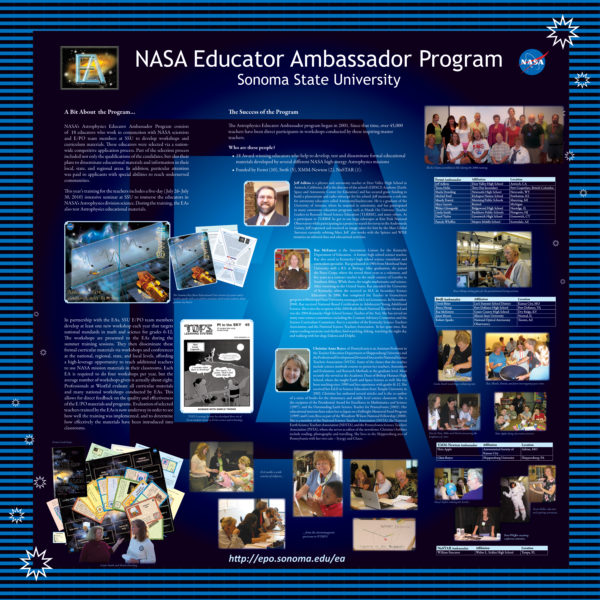 Educator Ambassador Poster 2010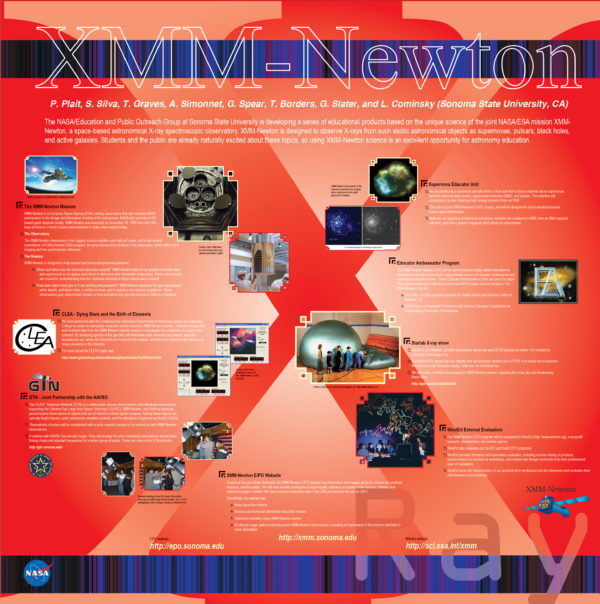 XMM Poster 2004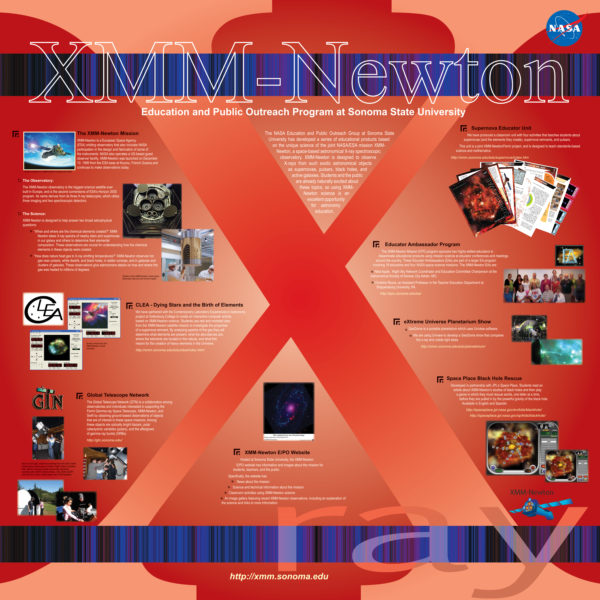 XMM Poster 2006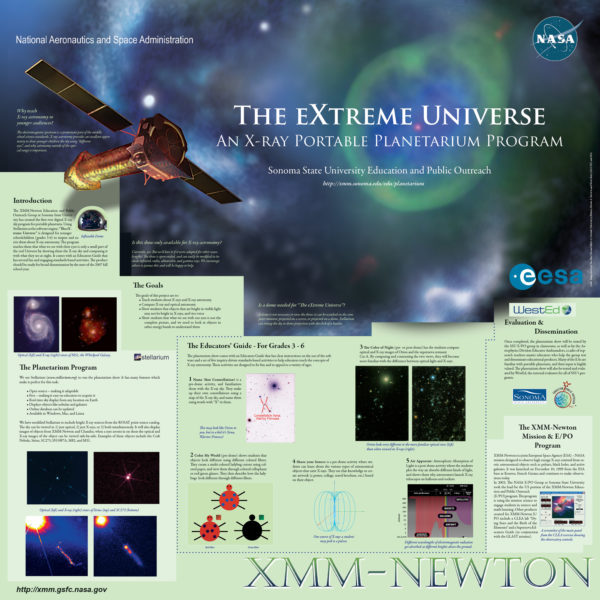 XMM Poster 2010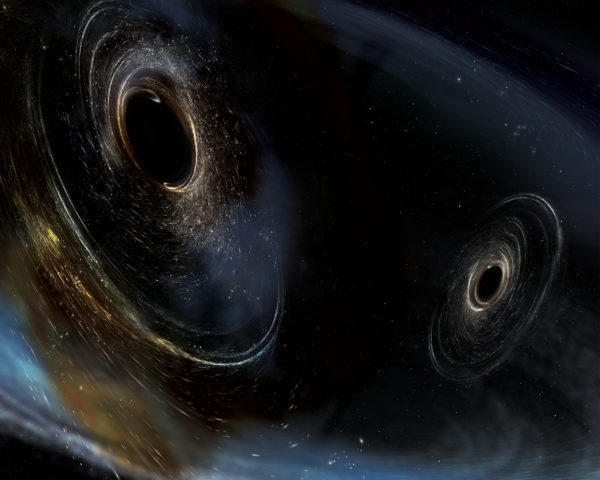 GW170114 Converging Black Holes
On January 4th, 2017, LIGO detected two black holes merging into one. One of the black holes was 32 times the mass of the Sun while the other was 19 times the mass of the Sun. When they merged, they created a black hole 49 times the mass of the Sun. The coalescence instantly converted 2 solar masses of black hole mass into the energy that rattled spacetime enough to generate the gravitational waves we detected almost 3 billion years after it occurred. (Caltech/MIT/LIGO Lab) https://www.ligo.caltech.edu/news/ligo20170601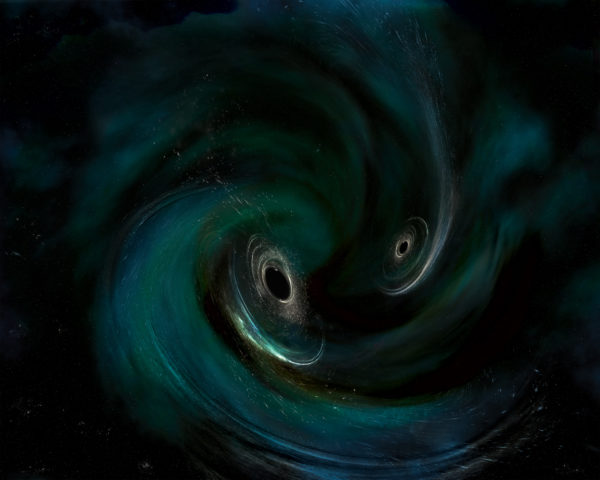 GW170104 Black Holes inspiral
GW170104 event with the two black holes follow their course spiraling around each other.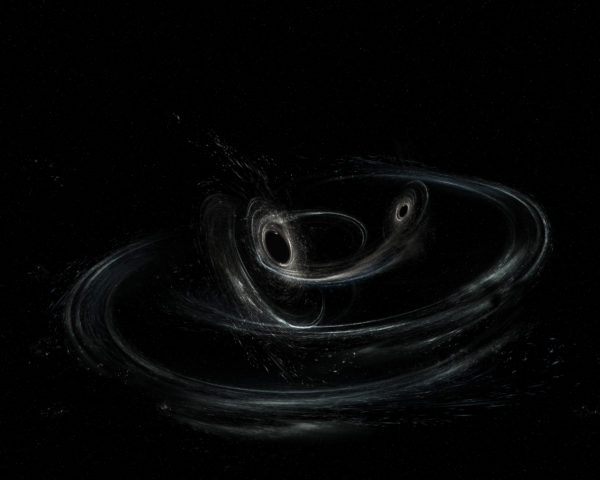 GW170104 Spiral Orbit
This illustration shows the two black holes of the GW170104 event orbiting around each other and slowly coalescing before finally merging.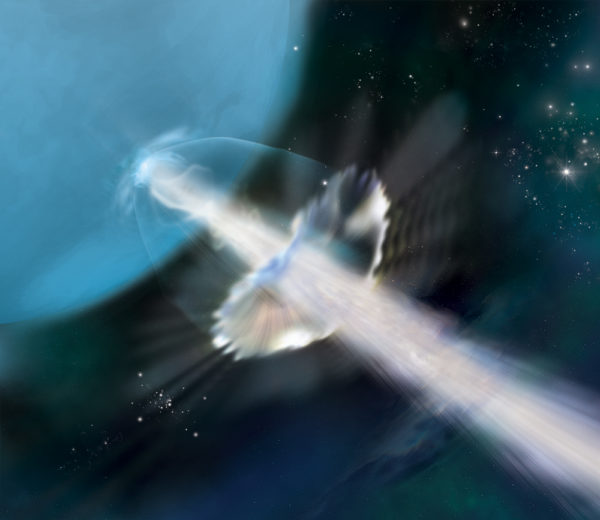 Rare Ultra-Long Gamma-Ray Burst 2
Rare Ultra-Long Gamma-Ray Burst with transparent color scheme.