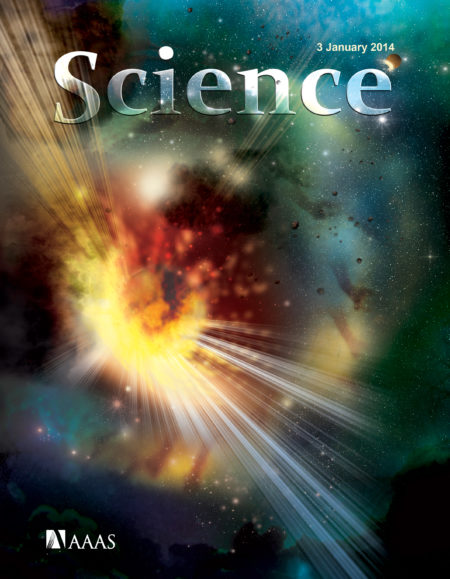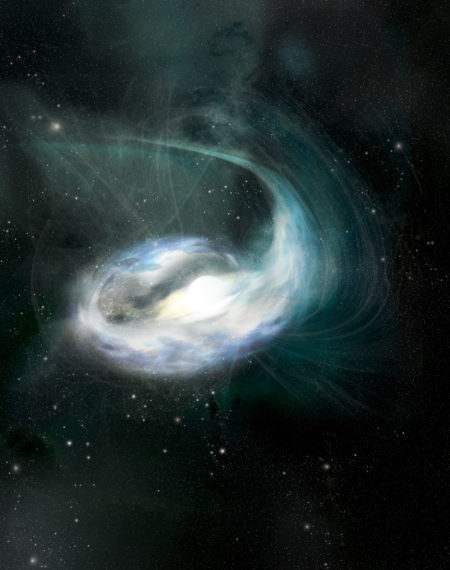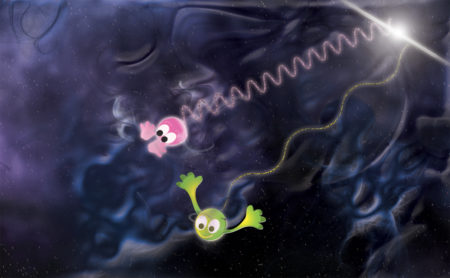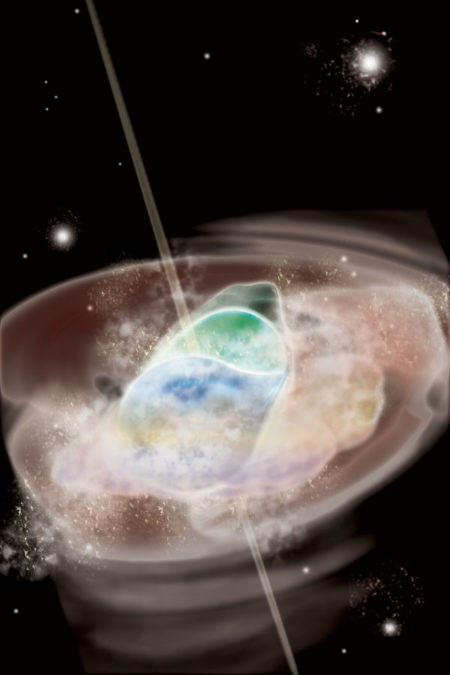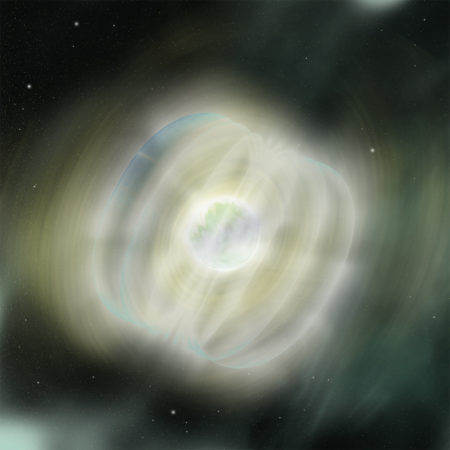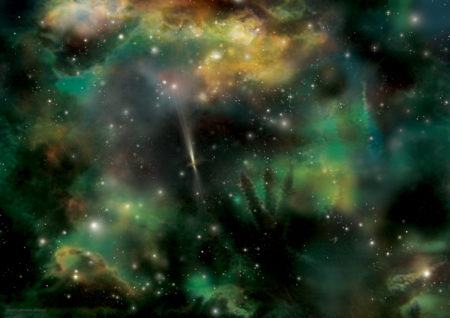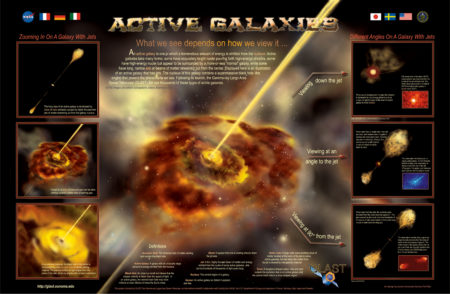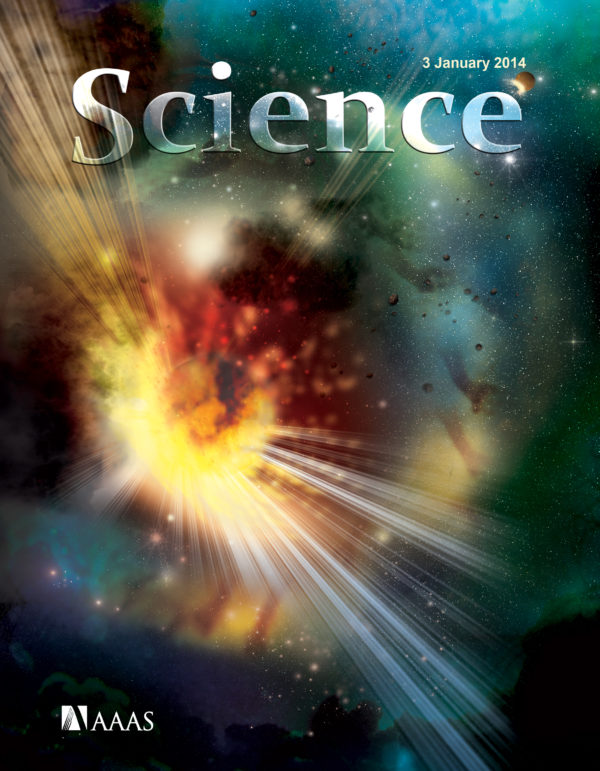 Fermi mission Gamma-ray burst observation
Fermi mission Gamma-ray burst observation which was use on the cover of the January 3 2014 Science Magazine issue.

Supernova Types
Three types of systems, illustrated here, may host Type Ia supernovae.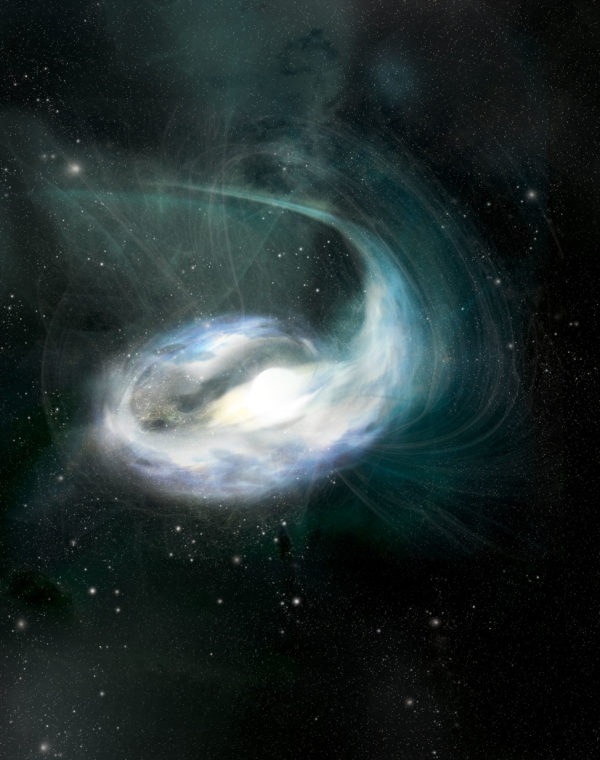 Tidal Shredding
An asteroid or comet too close to a neutron star being shredded. Gamma rays would be produced as the debris hit the star, as seen in this illustration.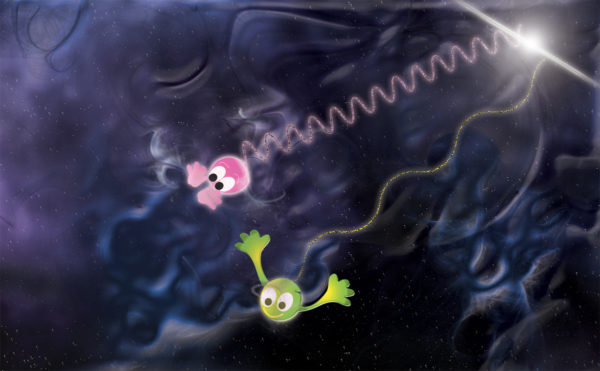 Gamma-ray Burst Photon Delay as Expected by Quantum Gravity
In this illustration, one photon (purple) carries a million times the energy of the other. Some theorists predict travel delays for higher-energy photons. However, Fermi data on two photons from a gamma-ray burst fail to show this effect.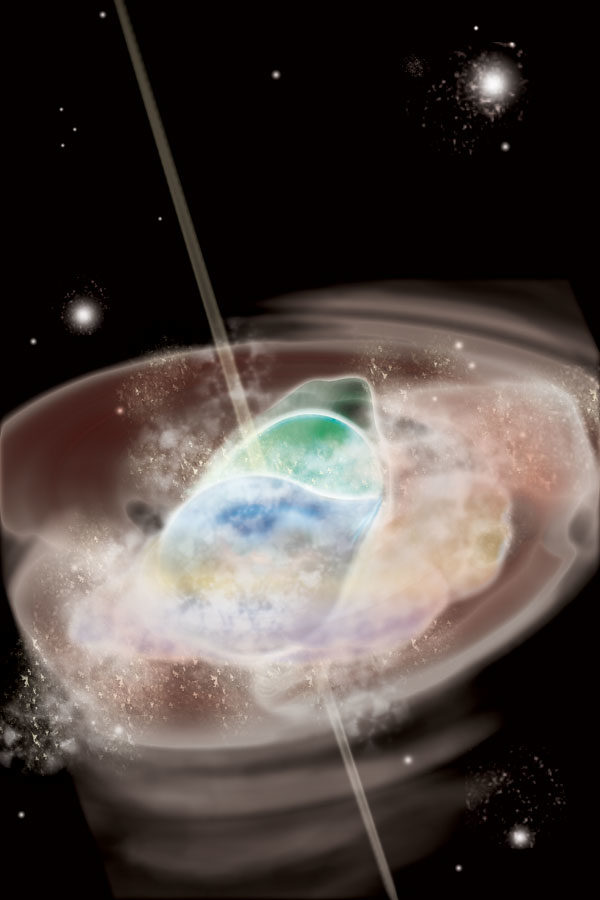 Binary Neutron Star
Dense Magnetar
Rendition/schematic of a dense magnetar, a neutron star possessing a magnetic field trillions or even quadrillions of times stronger that Earth's.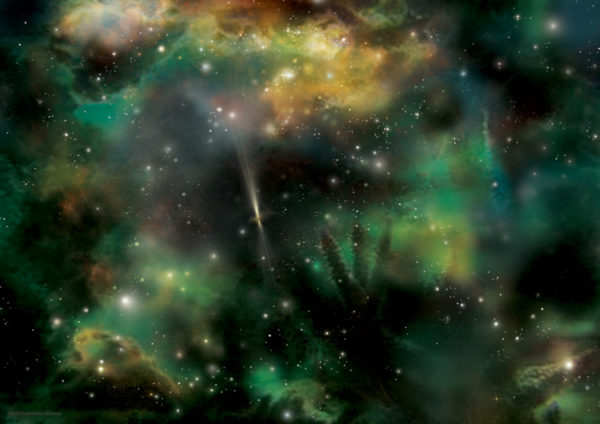 Irregular Dark Galaxy
Illustration of a gamma-ray burst occurring in a dusty region of intense star formation.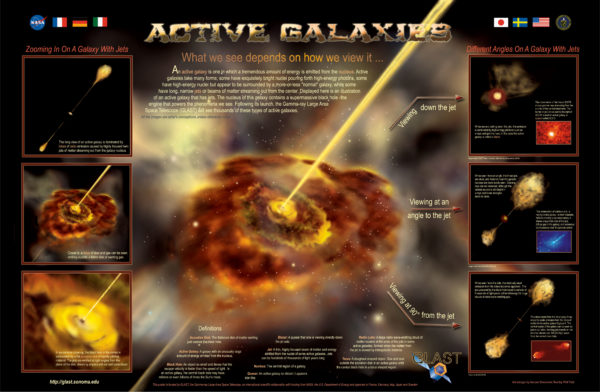 Active Galaxy Poster